Frequently Asked Questions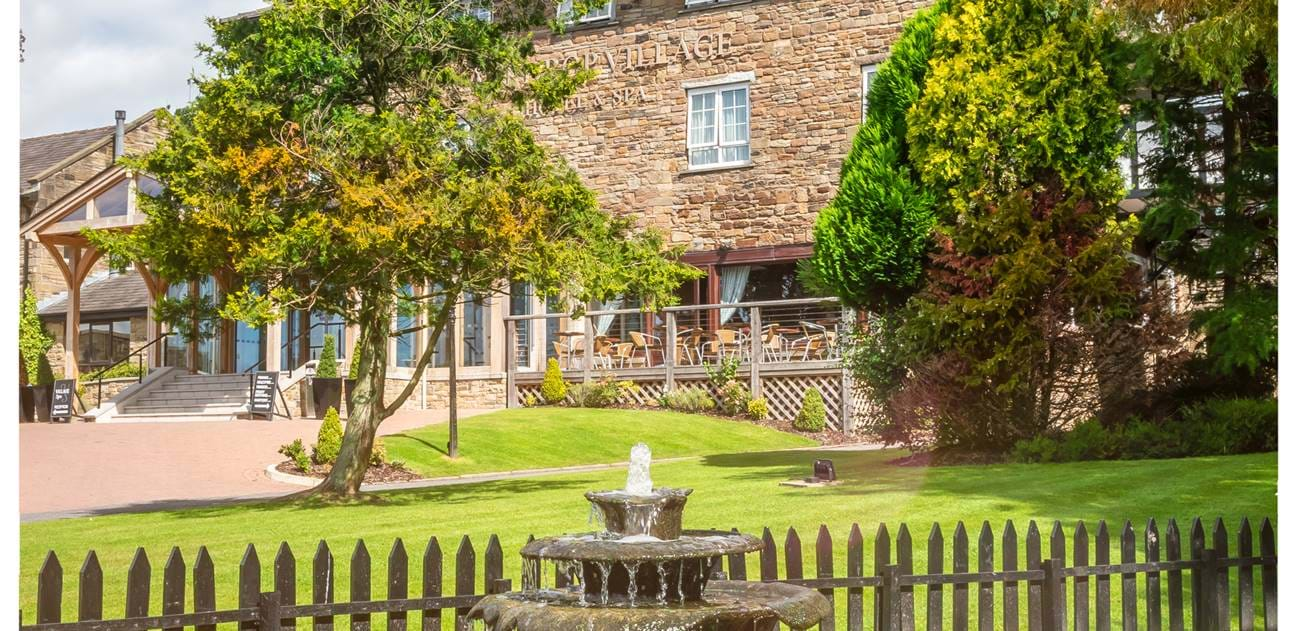 BOOK YOUR BEDROOM
Bedroom reservations can be made online  HERE
All our offers and packages can be found HERE
To enjoy our Book Direct Benefits, you need to book via our website. Those benefits do not apply to any of our packages.
Our Book Direct Benefits include: 5% discount off our Best Available Rate, a welcome glass of wine on arrival (per guest), £10 voucher to spend during your stay on any of the hotel services including spa treatments. Select our 'Book Direct Room Only, Book Direct Breakfast included or Book Direct Dinner Bed and Breakfast included' at time of booking.
Children aged 13+ are classed as adults when booking bedrooms.
All bookings must be guaranteed with a credit or debit card. No payment is taken at time of booking – unless you have selected our Advanced Purchase offer (when payment will be requested at time of booking).
To speed up the check in process on the day, take advantage of our online check-in facility. Three days prior to arrival, you will receive an email that will allow check in and will request payment using a secure payment link, It will also ask if you would like to make a pre-authorization. On arrival, you will have the option to pay as you go for your extras or set up a credit on your room using your credit card. We request that all bookings are pre-paid prior to arrival (unless you have booked our advanced purchase offer, where payment will be requested at time of booking).
Detailed information on hotel facilities can be found HERE
Family Bedrooms
Many of our bedrooms can accommodate up to 3 adults or 2 adults and 3 children. We are unable to accommodate 4 adults in one bedroom. Alternatively, we have a number of interconnecting bedrooms.
Executive Bedrooms
Robes and slippers are provided free of charge in all our Executive bedrooms.
Ground Floor Bedrooms
We have a selection of ground floor bedrooms with walk-in showers.
We can assist with access and luggage in and out of your Bedroom and the Hotel.
Special requests
It is essential to pre-book and inform us of any special requests prior to arrival. Please email our team HERE
Early Check-in & Late Check-out
Check-in is FROM 14.00 on the day of arrival. This means, that you will not have access to your bedroom before that time. Should your estimated time of arrival be earlier than 14:00, please take advantage of our early check-in service for a £20 supplement per room. Early check-in remains subject to availability, so we recommend you check with our reservations team at HERE.  
Check out is 11:00. A late check out service can be arranged subject to availability. We recommend to book it in advance directly with our Reservations Team HERE. Alternatively, you can speak with the Reception Team on your day of departure. The fee is £20 per room.
Bedroom Facilities
Hairdryers, iron, ironing board, tea/coffee making facilities & safes are standard features in all our bedrooms.
Our ESPA Luxury Pamper Pack includes a Bath robe, slippers and a facecloth per person, ESPA toiletries and a bottle of mineral water. We recommend purchasing the pack online as part of your reservation for an extra £7.50 per person.
HOTEL FACILITIES
We have over 450 complimentary car parking spaces. We recommend checking-in first prior to unloading your luggage so we can advise the best location to park your car for easy access to your bedroom. We have 4 designated disabled spaces at the front of the Hotel.
For lost property please E-Mail your query HERE . We will respond within 24hrs.
The hotel is pet friendly.  We offer a selection of areas for pets to dine with their owners. We provide bowls and doggy stuff. For our residents, a £20 charge applies for each pet per night.
Use of the Spa Facilities is from check-in at 14:00, last admittance to the Village Spa on your day of departure will be 10:30am, to give you sufficient time to enjoy the facilities and be ready to vacate the facilities by 11:15am.
Spa treatment reservations can be made online or via our Spa reservations office Monday-Friday 09:00-18:30 Saturday-Sunday 10:00-17:00 please call 01204 873560.
Shoe-shines, shaving kits, shower caps, toothbrush and toothpaste as well as feminine hygiene products are available from Reception.
DINING
Table reservations can be made online HERE
Children's menu is available for under 13 for £10 per child. Alternatively, they can order half portions from our two course A La Carte menu.
Breakfast times can be found HERE
We offer a selection of dining options found HERE
SPA
Our spa facilities are detailed  HERE
Our Revive 50 package includes a bathrobe & slippers per person.
The Village Spa is open Monday-Friday 06:30-22:00, Saturday 07:30-20:00, Sunday 07:30-20:30. Last entrance for the spa pool is one hour prior to closing time.
Hotel Guests have complimentary use of the Village Spa facilities from check-in at 14:00 with last admittance at 10:30 on departure day. This means that as hotel guest, you can access the Village Spa after you have checked-in to your bedroom. You must vacate the Village Spa by 11:15 or later if pre-arranged (see late check-out section above) on day of departure. 
No pre-booking is required to access the Village Spa wet leisure facilities.
Lockers are available within the Village Spa facilities requiring a refundable £1 coin. Leisure towel are provided to our Hotel guests and those on Spa Day packages. 
Spa treatments and Spa Days can be booked online HERE
Our Revive in 50 overnight Spa package can be booked online HERE
Our range of ESPA products can be purchased HERE or at the Village Spa reception desk
We strongly recommend booking your treatment or Spa Day online ahead of your visit to avoid disappointment on the day  HERE
A range of adult and children swimwear, flip-flops, arm bands and goggles can be purchased at the Village Spa reception desk.
A wide range of ESPA products and gift sets can be purchased from the Village Spa reception desk 7 days a week during opening hours.
Please be mindful that a +16 years age restriction applies to use the Thermal Suites, Gym and treatments.
Our Health & safety policy for the Swimming pool is a ratio of one adult per two children.
Official swimwear is only acceptable in the Village Spa Pool & Thermal Journey leisure wear is not acceptable.
Those with pre-existing medical concerns please check with your doctor prior to arrival, all facilities are used at your own risk.
GIFT VOUCHERS
Gift Vouchers can be purchased online HERE
EVENTS AT THE LAST DROP VILLAGE
If you are attending a conference, private event, or a wedding, we recommend all our visiting guests to know in advance the name of the suite hosting the event.
Each of our banqueting suite has its dedicated car parking areas. It is not necessary to go to the hotel's reception as all our suites are signed posted. View Site Map HERE
Taxis can drop you off and pick you up directly outside your banqueting suite.