Delegate Packages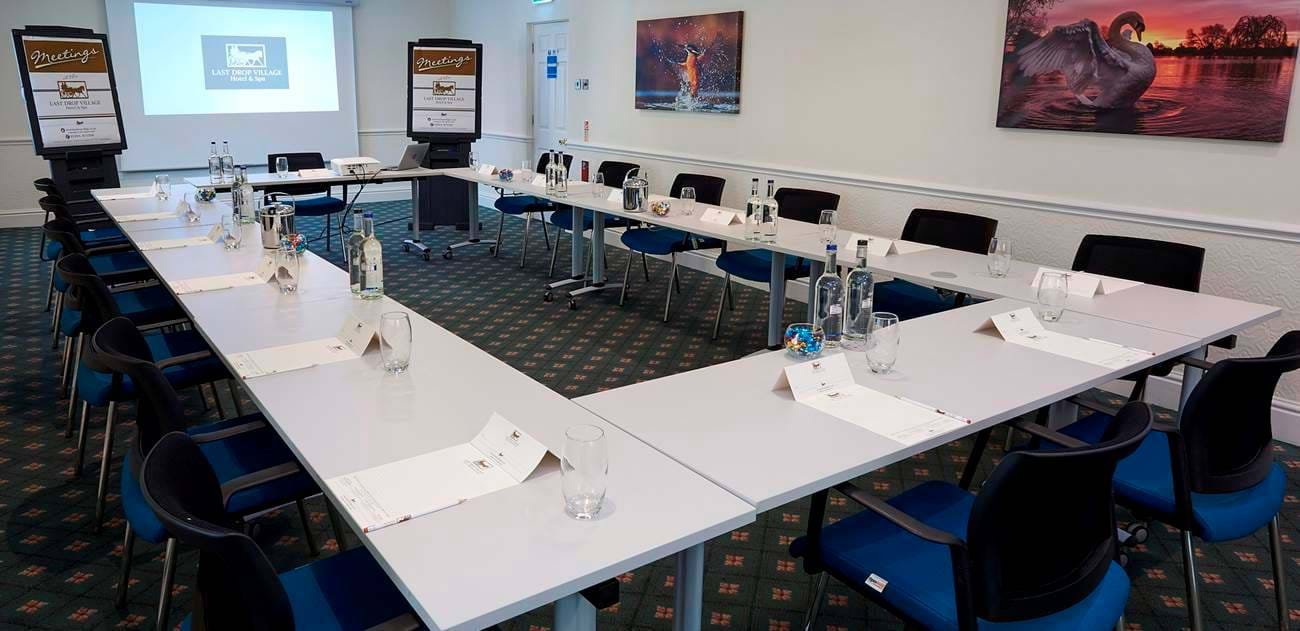 Not your typical conference
We have thought of everything; the technology works, the coffee is hot (accompanied by a tasty tray bake) and our team are primed to make your day go smoothly. Or take your conference outside and throw open the doors to stunning views over the Pennine Moors.
DELEGATE CONFERENCE PACKAGE

Includes:
Dedicated Conference coordinator 
Dedicated conference host from welcome to goodbye
Welcome snack with choice of breakfast rolls, chilled juices, fruit wedges and cookies
Mid-morning break with tray bakes and smoothies
2 course lunch with salads, fruits and traditional hot options
Afternoon break with seasonal treat; scones, fruits, ice cream, milkshake and more
Farewell pack with juices, packet of crisps and chocolate bar
Room hire  
Mineral waters, cordials and mints
Stationery – Pencil, paper and name card
LCD projector and screen, lectern if required and flipchart
Complimentary car parking
Complimentary Wi-Fi throughout the hotel
Air-conditioned rooms
Use of our grounds for team building
Syndicate rooms upon request

From £35 inc VAT per person (minimum of 10 delegates)
With over 12 different meeting rooms and suites accommodating up to 700 delegates theatre style.
RESIDENTIAL CONFERENCE PACKAGE 

Includes: 
Dedicated Conference coordinator
Dedicated conference host from welcome to goodbye
Welcome snack with choice of breakfast rolls, chilled juices, fruit wedges and cookies
Mid-morning break with tray bakes and smoothies
2 course lunch with salads, fruits and traditional hot options
Afternoon break with scones, fruits, ice cream, milkshake and more
3 course dinner served The Courtyard Restaurant or private dining upon request
A glass of wine served with dinner or a toast drink to celebrate success
Accommodation in our newly refurbished Classic bedrooms
Complimentary access to our Village Spa and leisure facilities including 18m swimming pool
Your delegates benefiting from a 10% discount for any Spa treatments they pre-book
Farewell pack with juices, packet of crisps and chocolate bar
Room hire  
Mineral waters, cordials and mints
Stationery – Pen, paper and name card
LCD projector and screen, lectern if required and flipchart,
Complimentary car parking
Complimentary Wi-Fi throughout the hotel
Air-conditioned rooms
Use of our grounds for team building
Syndicate rooms upon request

From £129 inc VAT per person (minimum of 10 delegates)